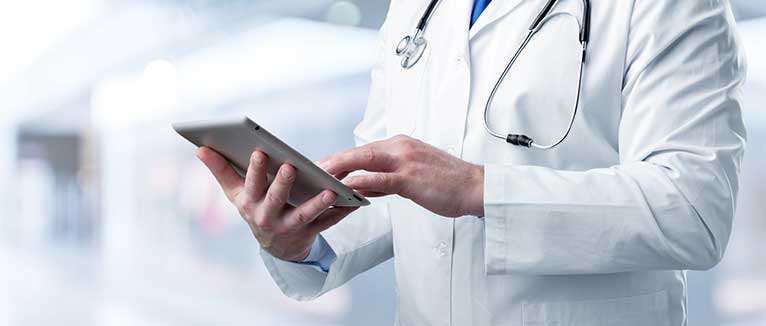 It's no secret that social media has a significant impact on most aspects of our lives.
From the way we experience our holidays, to the manner in which we show our lives and families to the world, social media plays a role in how we want to be seen, as well as how we consume new information.
But, its influence far extends the realm of the personal, and has permeated almost all industries. The field of medicine is no different — social media is used as a networking tool for colleagues in the profession, it serves as a platform for the discussion of scientific papers and new research, is a useful means of educating the public, and is also, of course, a powerful marketing tool.
Many professionals in the field of plastic surgery have certainly taken advantage of the benefits that social media has to offer, particularly when it comes to marketing their services. In fact, a recent survey revealed that between 59 and 70 percent of plastic surgery patients admitted that the internet functions as a useful resource for evaluating plastic surgeons and understanding any surgical procedures that they have considered at some point. For this reason, social media is often a very important tool for plastic surgeons and offers professionals the chance to successfully advertise and promote their services. But, could there be a downside to distributing information in this way? And is it possible that ethics have become secondary in a world where social media plays such an important role?
What are the problems with social media?
There is no doubt that social media can be hugely beneficial, particularly when it comes to providing patients with information. Imagine you were considering a cosmetic procedure — most of us would simply search for information online before even consulting with a professional. But, there are some problems that emerge with the use of certain social platforms. Unfortunately, there are those in the plastic surgery field that choose to create social media content that is sensational and, in some cases, even disrespectful and offensive. Although many professionals in the industry work hard to share images and other content that is helpful and responsible, there are unfortunately no specific or formalised guidelines for social media use for plastic surgeons currently in place.
So, what's the solution?
In a paper that was recently published in the Journal of American Society of Plastic Surgery,  it was suggested that plastic surgery could benefit from increasing direction and guidelines regarding the ethical use of social media. Because of the cosmetic and visual nature of plastic surgery, there is huge potential for sensationalism and almost no practical recommendations for professional social media behaviour exist. As such, it's very important that plastic surgeons adhere to a standard of professionalism that goes beyond the accepted standards of today's media culture.
What are our values?
We understand the issues associated with social media, and for this reason, believe that is very important to be honest in the content and information we share. While it's easy to distribute sensational images that play on people's emotions, we prefer to offer information that is helpful and realistic. Our advice? Rather than rely on information you see online alone, come in and see us for a consultation so that we can properly address your questions and concerns.
When it comes to the surgery itself, we believe in providing a safe and considered approach to each procedure. All plastic surgery needs to be tailored to each patient's specific needs, and factors like work, personal goals and relationships also need to be considered. We want our patients to have an experience with us that is positive, simple, and completely transparent.
If you have a question, or would like to arrange a consultation, please get in touch with us here.
Don't forget to share this via Facebook, Twitter, Google+, Pinterest and LinkedIn.