Fan Xu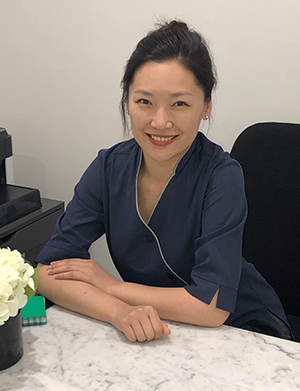 Practice Nurse & Cosmetic Injector
Fan Xu first began her cosmetic career as a nurse in the operating theatre, assisting Dr. Quoc Lam in plastic and reconstruction surgeries. Fan was a theatre nurse working alongside with Dr Lam for 10 years, learning a range of skills surrounding surgery.
Fan was always passionate about cosmetic surgery which then led her to explore her career in the cosmetic field. Her main interest was cosmetic injections, as the treatment allowed Fan to execute her creative side in the care plan.
Perusing her career in the cosmetic field, Fan studied a post graduate Diploma in Cosmetic Nursing AACDS. Followed by a practical placement in a busy clinic in Sydney.
Once Fan completed her diploma, she had the opportunity to work in Dr Lam's clinic as a nurse injector. She most enjoyed the honest, kind and conservative approach Dr Lam offered to his clients and wishes to follow the same attitude.
Her inspiration is based off Dr Lam's work ethics, attention to details, caring personality and dedication to the industry. Cranford house is a caring environment with Fan working alongside Dr Lam to create a positive and trusting experience for all clients.
Fan believes that helping her patients achieve their desired natural results is rewarding and fulfilling. Customising a tailored and personalized treatment plan for every single client their results are natural and healthy.
When not at the clinic, Fan enjoys walking with her fluffy dogs and spending quality time with family and friends.
Don't forget to share this via Facebook, Twitter, Google+, Pinterest and LinkedIn.