Fan Xu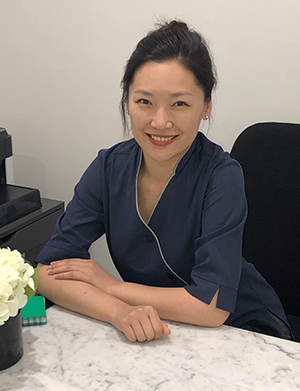 Practice Nurse & Cosmetic Injector
I started my journey in theatre nursing and always found myself passionate about cosmetic surgeries. My main area of interest is in cosmetic injections, which allows me to build in trust with my clients, fulfill my creative side into the treatment plan, and help them to achieve their desired natural results.
Cranford house is a loving environment that filled with positivity and artistry. Dr. Lam's work ethics, attention to details, caring personality and dedication to the industry inspired me in many ways.
Outside work I enjoy a daily walk with my fluffy dogs and spending my time with family and friends.
Don't forget to share this via Facebook, Twitter, Google+, Pinterest and LinkedIn.